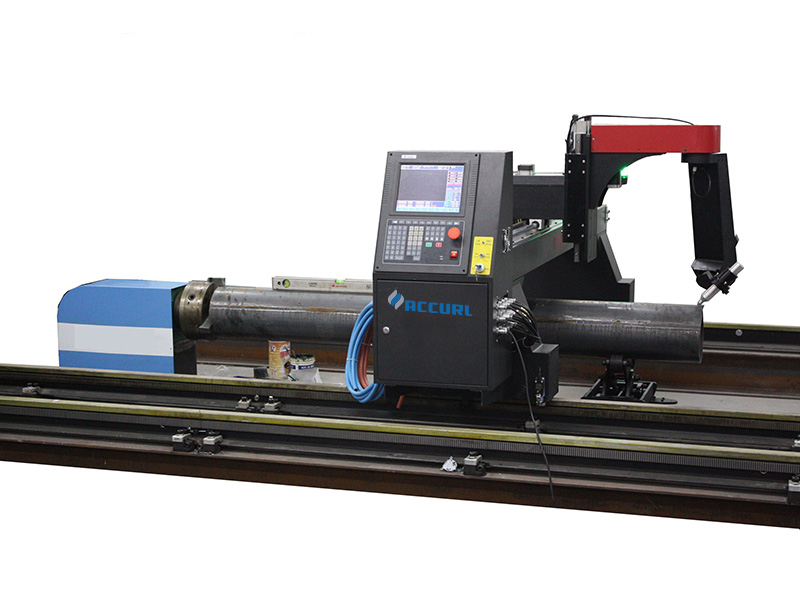 Produkt beskrivelse
---
1) cnc metal plasma cutting machine adopt bench-gantry structure, welding after the vibration aging treatment to eliminate stress, so that in the long-term use of no deformation
2) All mechanical drive system using rolling bearings and precision machining accuracy as 6 GB of precision gears mesh with the rack
3) Planetary reduce drive system, its input and output error of only 16 arc minutes, at the same time, in the horizontal and vertical structure of the gear drive, an increase of automatic clearance compensation device so that it can accurately drive the structure of the implementation of the directives issued by the CNC.
4) Take the initiative to end beam: vertical track for the introduction of automatic clamping device-oriented structure and there is no eccentric clamping structure, relying on automatic detachable power-oriented structure to make it two. In the track combined with the smooth running of the department will not have a wheel clamp tight or lax-phenomenon.
Teknisk parameter
---
Model
ACCURL1325P
ACCURL-1530P
Arbejdsområde (tilpasses)
1300mm * 2500mm
1500mm * 3000mm
Forarbejdningstykkelse
0.5-30mm
Strøm
8.5kw-10.5kw
Arbejdsspænding
AC 220V / 380V 50Hz / 60Hz
Skærehastighed
0-8000mm / min
Rejsehastighed
0-50000mm / min
Plasstrøm
45A-200A
Plasmakilde mærke
Kina Huayuan / USA Heypertherm
Effektfrekvens
50Hz
Filoverførsel
USB-interface
Controller
Beijing Start eller DSP med USB-interface
Lommelygtehøjde-controller
Beijing Start
Maskinstruktur
svejset
X Y transmission
Rack gear
XYZ Axis Driver
Steper Motors
Arbejdsdiktat
G-kode
Applicable Industry :
Ship Building, Construction Equipment, Transport Equipment, Aerospace Industry, Bridge Building, military industrial, wind power,Structural Steel, Boiler containers, Agriculture Machinery, Chassis electrical cabinets, Elevator manufacturers, Textile Machinery, Environmental protection equipment,advertising industry.etc.
Applicale Materials:
Alle former for metalmaterialer såsom stål, kobber, aluminium og rustfrit stål kan behandles. Gælder for jernplade, aluminiumplade, galvaniseret plade, hvid stålplade, titaniumplader osv. Ligesom pladen.
Prøve
---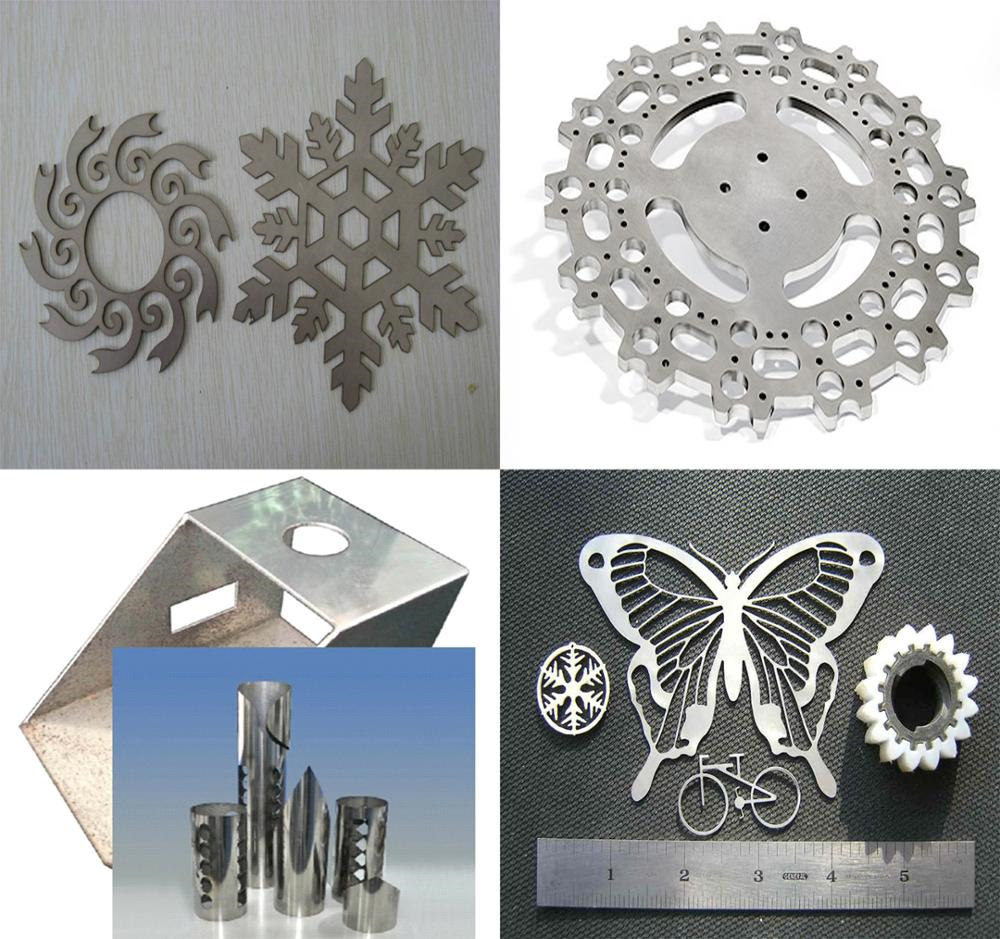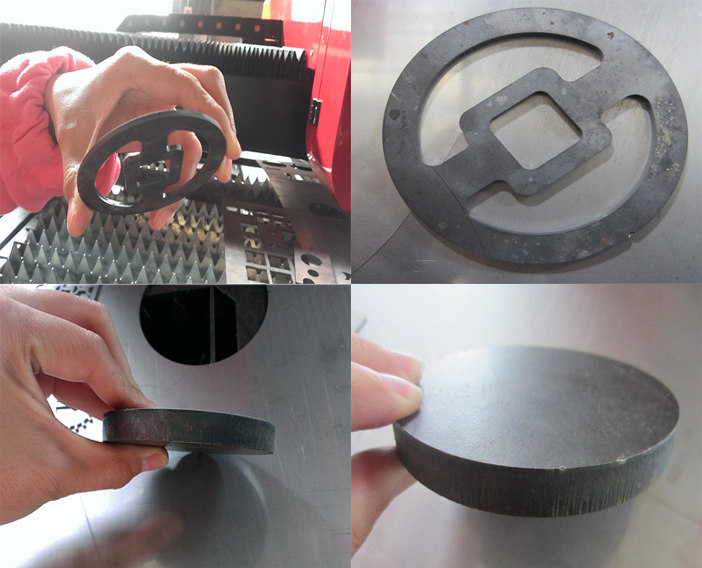 Vores tjenester
ACCURL Service Support
1) 24 Hours online service.
2) 2 Years Warranty,24 months warranty for the whole machine except for wearing parts.
3) Engineers available to service machinery overseas and also remote assistance.
1.Pre-Sales Service:
* Forespørgsel og konsulent support.
* Støtte til prøvetest.
* View our Factory.
After-Sales Service:
* Training how to instal the machine, training how to use the machine in our factory. We provide food and accommodation.
* Ingeniører til rådighed for serviceudstyr i udlandet.
2.Training
XQ Mechanical Equipment Co.,Ltd supply free technical training for all customers all over the world until the workers from buyer can operate the machine normally and individually. Mainly training are as follow:
* Training for Control software operation
*Training for normatively turning on/off operation of the machine
*Instruction of technical parameters, as well as their setting ranges
*Basic daily cleaning and maintenance for the machine
*Solutions for common hardware problems
*Training for other questions and technical suggestions during daily production
3.Training can be processed in the following ways:
*Workers of customers can come to our factory in Shandong, China to get the most professional hand-by-hand training.
*We can send engineers to customers' country and do training for workers in customers' target factory. However, tickets and daily consumption like food and accommodation should be afforded by customers.
*Remote training through Internet tools like Team-viewer, Skype and other instant communication softwares.
cnc-plasmaskæremaskinerproducenter
,
hobby cnc plasma skæremaskine
,
industriel cnc laser skæremaskine